Automate network configuratioN and performance optimization with the
Self-Organizing Network (SON) solution
Zero-touch networks are now a reality with the SON solution from Innovile.
Innovile's INNTELLIGENT SON solution works across 2G, 3G, 4G, and 5G networks from all equipment vendors. We use predefined interfaces and connectors to integrate with any network or software component, including existing network optimization components in play. Our smart SON solution utilizes proprietary algorithms and Artificial Intelligence (AI) to continuously track and adjust network configuration and parameters. INNTELLIGENT SON can be used for network operations augmentation or full automation: zero-touch networks. Simple, flexible, cost-effective network automation.
Multi-vendor, multi-technology
Simplify and unify your network management with our future-proofed Self Organizing Network solution working across all network components.
Improve customer experience
Improve quality, reduce complaints, and keep your customers happy. Reduce dropped calls and connectivity failures by up to 20%.
Extend capacity, reduce CAPEX
Automated network configuration releases hidden capacity. Gain up to 25% more network capacity and 30% more throughput.
Automate to reduce OPEX
Reduce manual effort and optimize energy consumption. Get an immediate bottom-line impact.
What is a Self-Organizing Network (SON)?
Self-Organizing Network Definition:
A set of components and functions that automate network configuration, performance optimization, fault diagnostics, and self-healing of mobile telecoms/cellular networks at the macro-and micro-level.
Self Organizing Network Overview:
As networks evolve, equipment and software vendors increasingly recognize the need to help Mobile Network Operators (MNOs) reduce network management complexity and costs. SON automates some or all the activities necessary to optimize quality and cost. Although vendors often provide their SON components, most networks have multi-technology, multi-vendor deployments that require an Independent Software Vendor (ISV) like Innovile to ensure a truly optimized cross-network state and simplified control.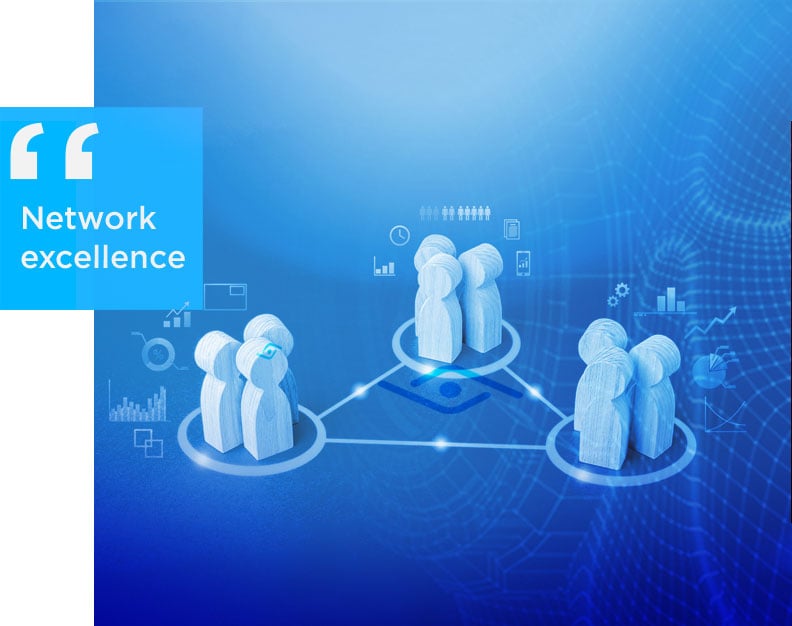 What are the types of Self-Organizing Networks?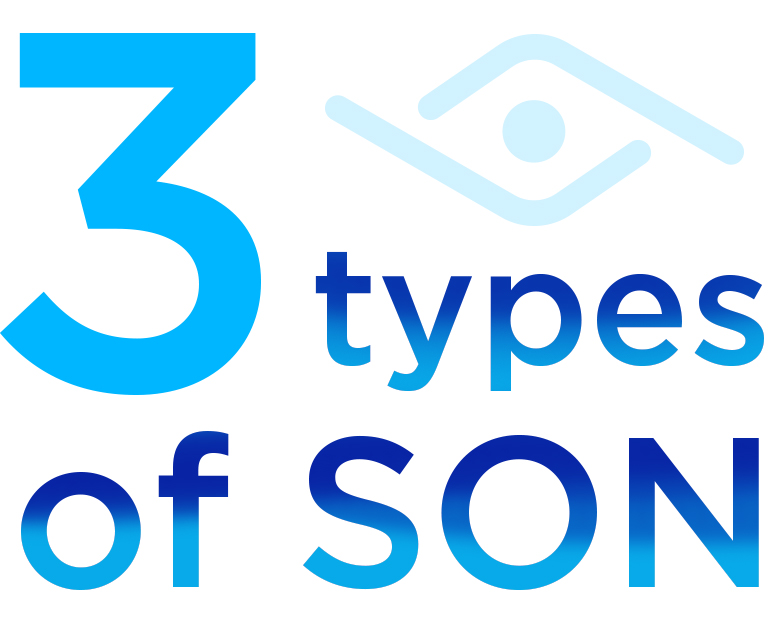 Distributed SON is where numerous automation components appear across the network, often provided by the equipment vendors. A distributed SON usually has the advantage of using real-time data meaning near-real-time actions for immediate results. However, distributed SON components may not integrate or collaborate across technologies or vendors to achieve true network optimization. Centralized SON is where a SON solution sits across multiple network components to analyze data and manage changes holistically. A centralized SON can analyze and optimize at the 'big-picture' level meaning overall results are generally better than distributed components. Hybrid SON is where both distributed and centralized SON components are deployed, with the centralized SON taking lead across the network. The Hybrid SON solution approach tends to work very well, utilizing vendor-specific tools as well as ISV innovation to optimize the entire network. Innovile's INNTELLIGENT SON solution is technology and vendor agnostic and so tends to be deployed as a centralized or hybrid SON.
What does a Self-Organizing Network do? What benefits does SON bring?
SON works at both macro and micro levels in the mobile network. Broad configuration settings generally apply to major policies and tend to change less frequently. Specific component or function settings may be changed more frequently to optimize performance or heal problems in near-real-time. The degree of automation can be set and managed from low (manual interventions designed-in) to fully automated (zero-touch) networks. Often, low automation evolves towards full automation as confidence in the algorithms and results are proven: the SON tuning curve. Most Mobile Network Operators (MNOs) carry legacy technology and often employ more than one network vendor. With the increasing complexity of Radio Access Networks (RAN), SON enables an MNO to automatically and efficiently deliver optimum quality and capacity. Great network performance is sustained at a lower cost, improving return on investment.
Reduce OPEX and CAPEX, improving ROI
Increase network capacity by up to 25%
Decrease dropped call and connectivity-failure rate by up to 20%
Significant throughput improvements 15%-30%
Single dashboard and near-real-time view of all network components
INNTELLIGENT: the leading Self-Organizing Network solution
INNTELLIGENT SON solution simplifies multi-technology and multi-vendor network management. Automated network configuration at macro-and micro-level ensures network performance optimization 24×7. Expert delivery ensures rapid and proven results.
GET IN TOUCH
See how Innovile can optimize your network with INNTELLIGENT Self Organizing Network
Self-Organizing Network Solution Architecture And Modules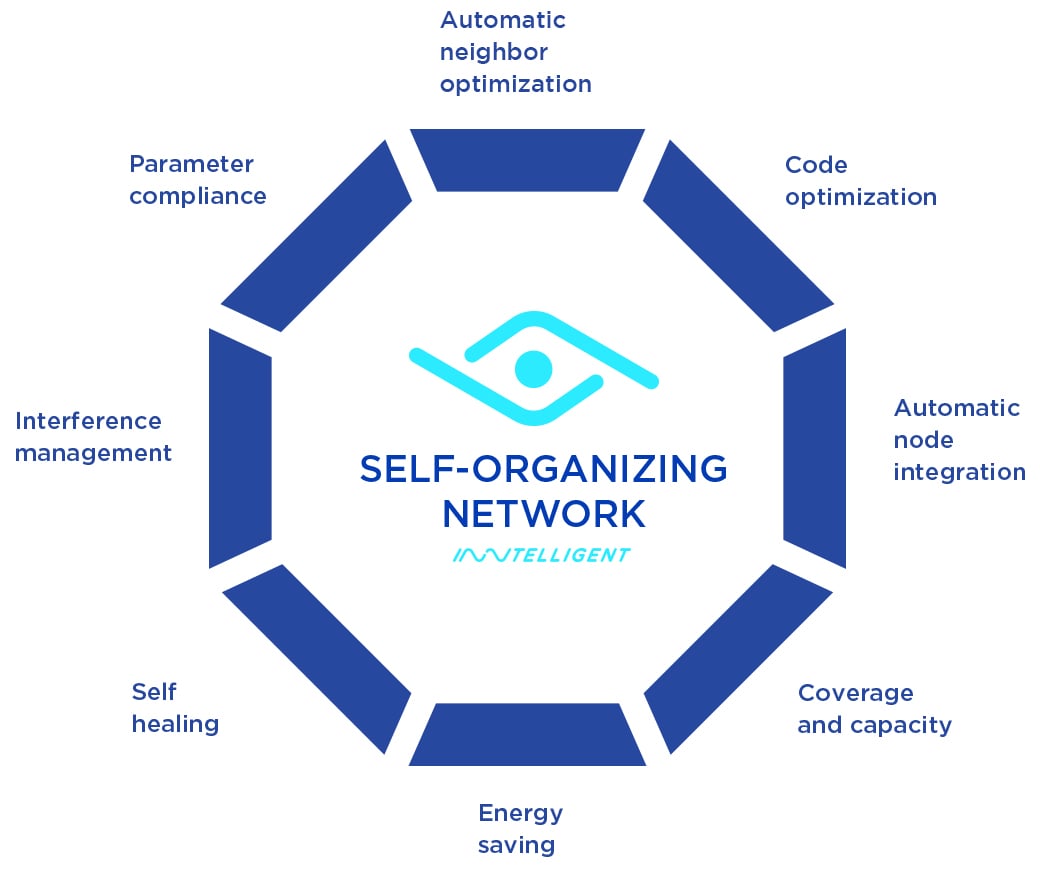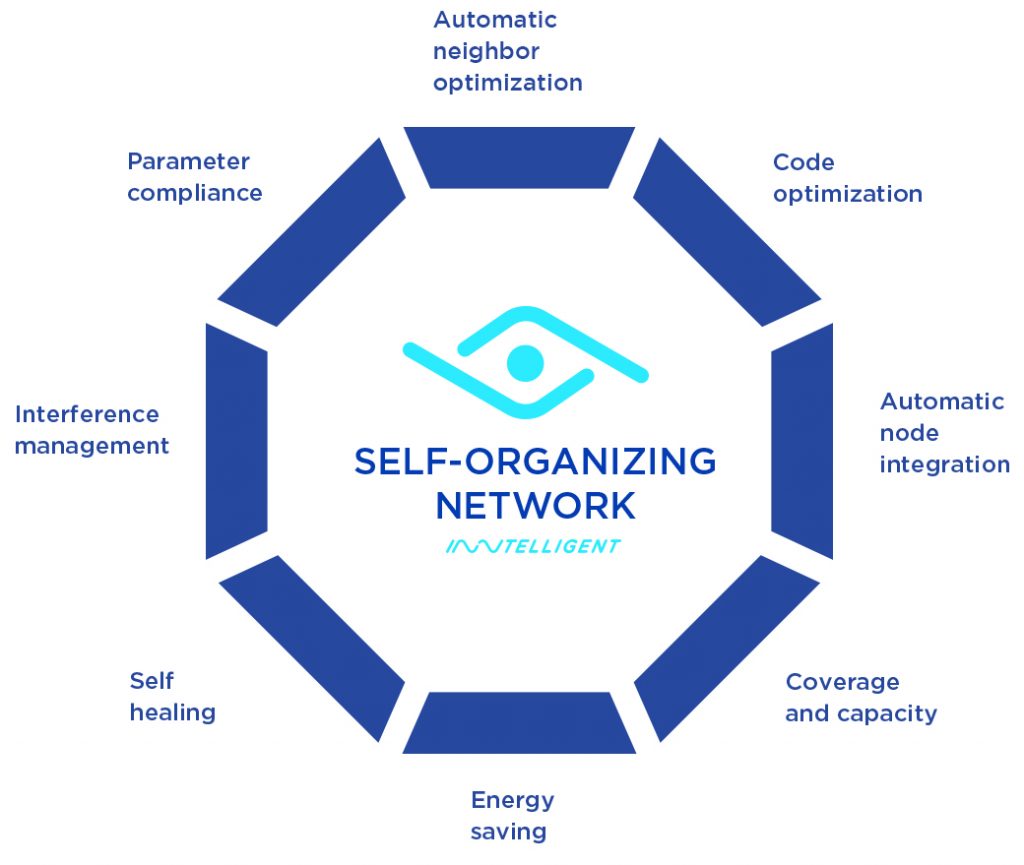 Using Artificial Intelligence in optimizing mobile telecoms networks

Artificial Intelligence (AI) is an ideal tool to analyze large volumes of network data and apply it to learning as knowledge improves. Continuous application of proprietary algorithms and machine learning-based AI enables self-optimizing network configuration. Improvements can be automatically applied via the INNTELLIGENT interfaces or used for manual review and update by the Network Operations Centre (NOC) or Network Engineering functions.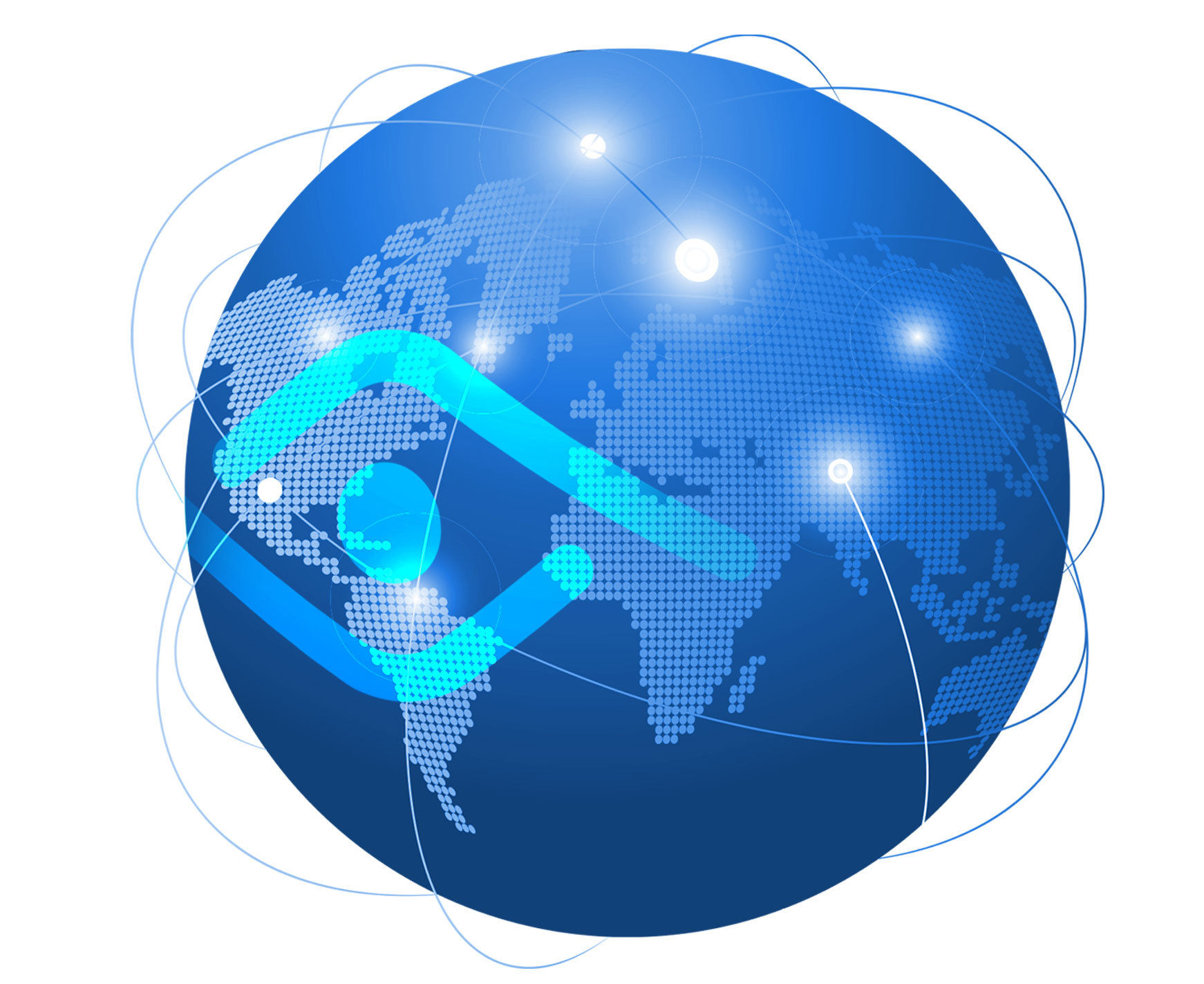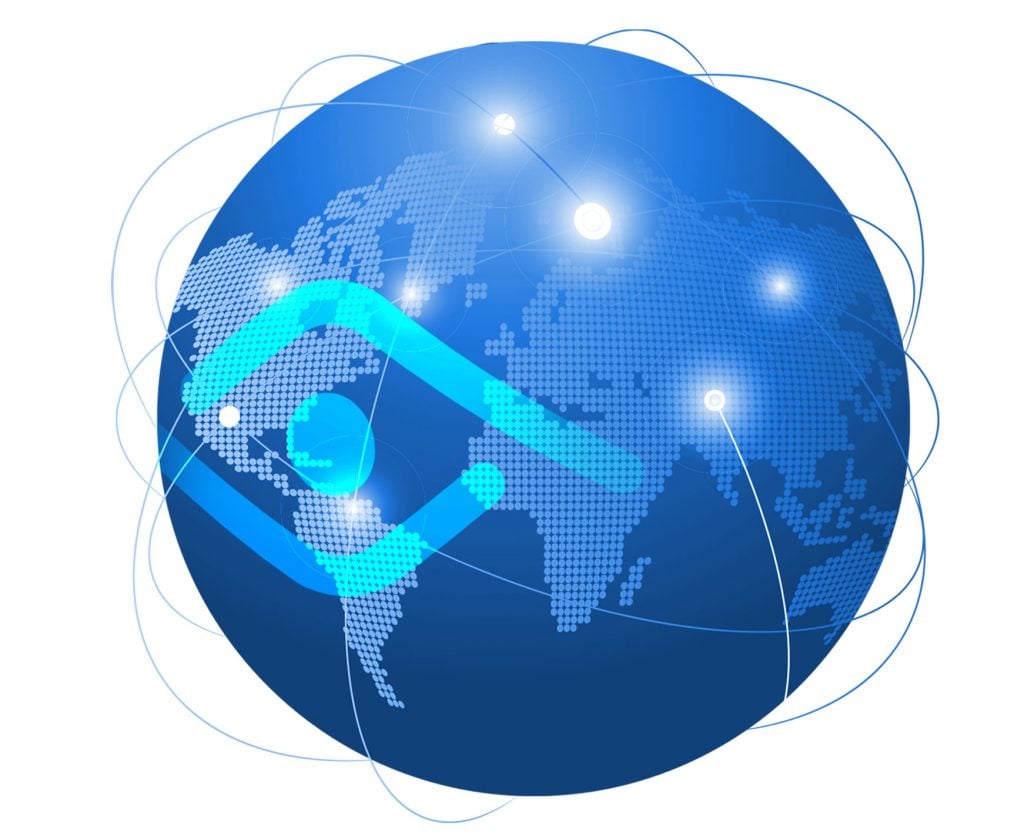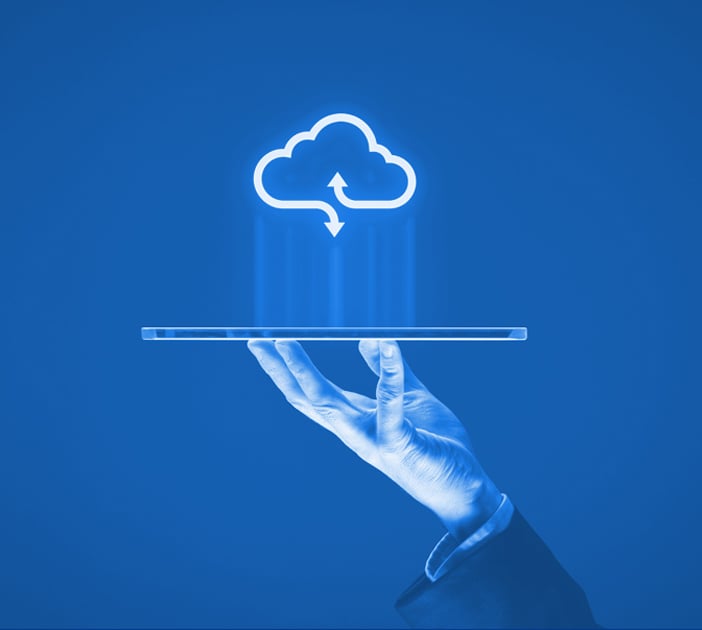 Design and Delivery of the Self-Organizing Network Solution
Careful design and implementation are necessary to ensure optimum results from any SON solution. Innovile's deep domain expertise is used in every project to help clients define and plan the best architecture, rollout plan, and operational strategy.
Always in close partnership with client resources, Innovile works quickly to prioritize implementation stages and configure connectors to the client's network architecture. Network management policies and parameters are reviewed and fine-tuned accounting for benchmarked improvements known to be possible when implementing our
INNTELLIGENT SON
solution. A phased rollout is used to test-and-train algorithms and AI to quickly align to the client's chosen level of network autonomy. Following implementation, training and support services ensure optimized use. Or Innovile's cost-effective
Managed Services
are used to maintain SON enabling the client to redeploy resources to other priority areas.
Self-Organizing Network solution use cases and references
World's largest SON deployment: Innovile's SON solution is immensely scalable as demonstrated by the world's largest Tier-1 SON deployment in Russia. Covering six time zones, more than 1 million network elements, and 80 million customers, this complex project resulted in great network alignment and performance improvements. Innovile remains the partner of choice to continue to optimize this vast network as it evolves across its distributed operations.
Combined solutions for maximum benefit: Innovile provides a combination of Configuration Management, Network Operation, and Self Organizing Network solutions to a Tier-1 Operator in Portugal. This creates a harmonized solution for the operator who was looking for simplicity and end-to-end automated network management capabilities.
Experience breeds speed: A Tier-1 Ukrainian Operator partnered with Innovile to deploy SON network-wide in just 3 months spotlighting the out-of-the-box interfaces and great teamwork that speed up implementation and keep costs low. Immediate results were seen with significant performance improvements in key quality and capacity metrics over GSM, UMTS, and LTE technologies.